The theme of this year's E3, so far, has been all about converting classic games to VR. Here's three more.
Open world VR
Bethesda, in particular, seems extra enthusiastic about VR this year.  Following the announcement earlier in the week that Fallout 4 and DOOM were getting full VR versions this year, the publisher also revealed yesterday that another classic, Skyrim, has a VR version in development.
Elder Scrolls games have long been an anticipated target for VR-ification.  We've had a lot of fun with Skyrim in particular, using hacky methods to experience it in unofficial VR.  The standard version has a deserved reputation of having an incredibly immersive world that you can get completely lost in, so experiencing it in VR is the next logical step in really building on the game's strengths.  Indeed, open world games – of many different shapes and sizes – have proven to be a very successful genre for VR.  Over the last few year's it's been clear that these kinds of games are among the most popular:  Elite: Dangerous,  Subnautica and Minecraft VR, to name just a few.
Party gaming
Meanwhile, Nintendo are making early forays into the VR space with the announcement of Mario Kart Arcade GP VR.  One of the indisputable classics of console party games, Mario Kart VR is set to dominate the arcade VR racer genre, a genre which has seen relatively few releases so far.
Atmospheric Puzzling
Last but certainly not least, The Talos Principle is also getting that sweet, sweet VR treatment.  One of the biggest single-player games of 2014, this highly-immersive and story-driven puzzle game is the perfect fit for VR.  If you haven't played it, consider yourself lucky:  no doubt playing this game for the very first time in VR, instead of on a flatscreen, will be an even more awe-inspiring experience.  Definitely one to look out for if you're a fan of original world-building, complex and varied puzzles, and incredible atmosphere.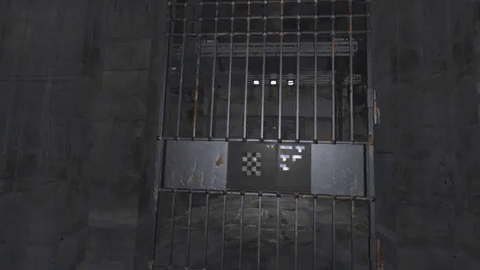 Stay tuned for continued coverage of this year's E3, which is turning into a total VR-fest!